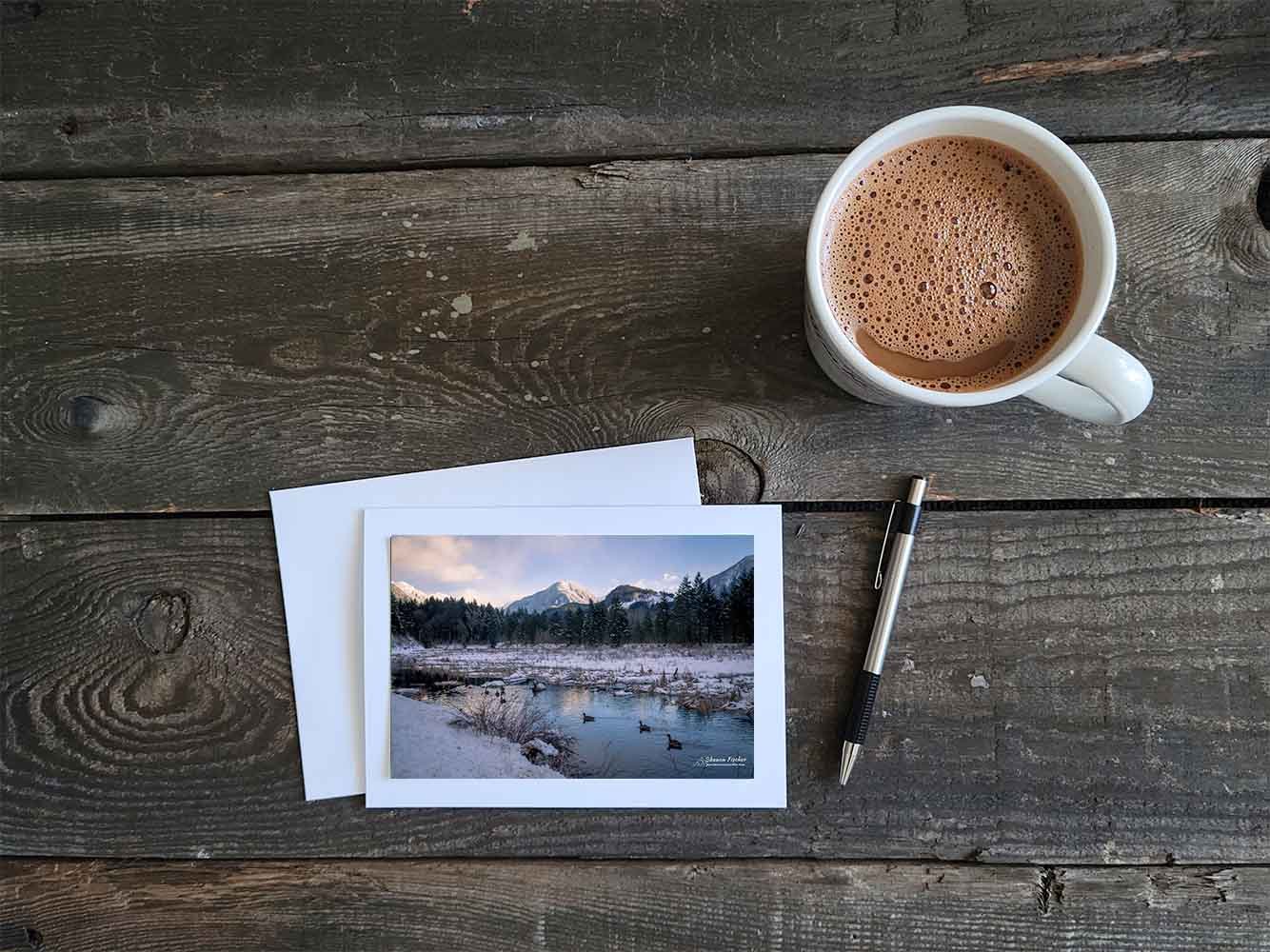 Geese Swimming at Thacker Marsh
$4.00
Capture the serenity of winter with our stunning photo card featuring a breathtaking scene of Canada geese swimming in icy waters against a backdrop of a vivid blue sky, majestic snowy mountains, and soft billowy clouds.
This high-quality card is perfect for sending warm wishes during the holiday season or for any occasion. The exquisite image conveys a sense of tranquility and natural beauty, making it a thoughtful and memorable choice for sharing with loved ones.
This photo card is a unique and elegant way to spread joy and capture the magic of winter.