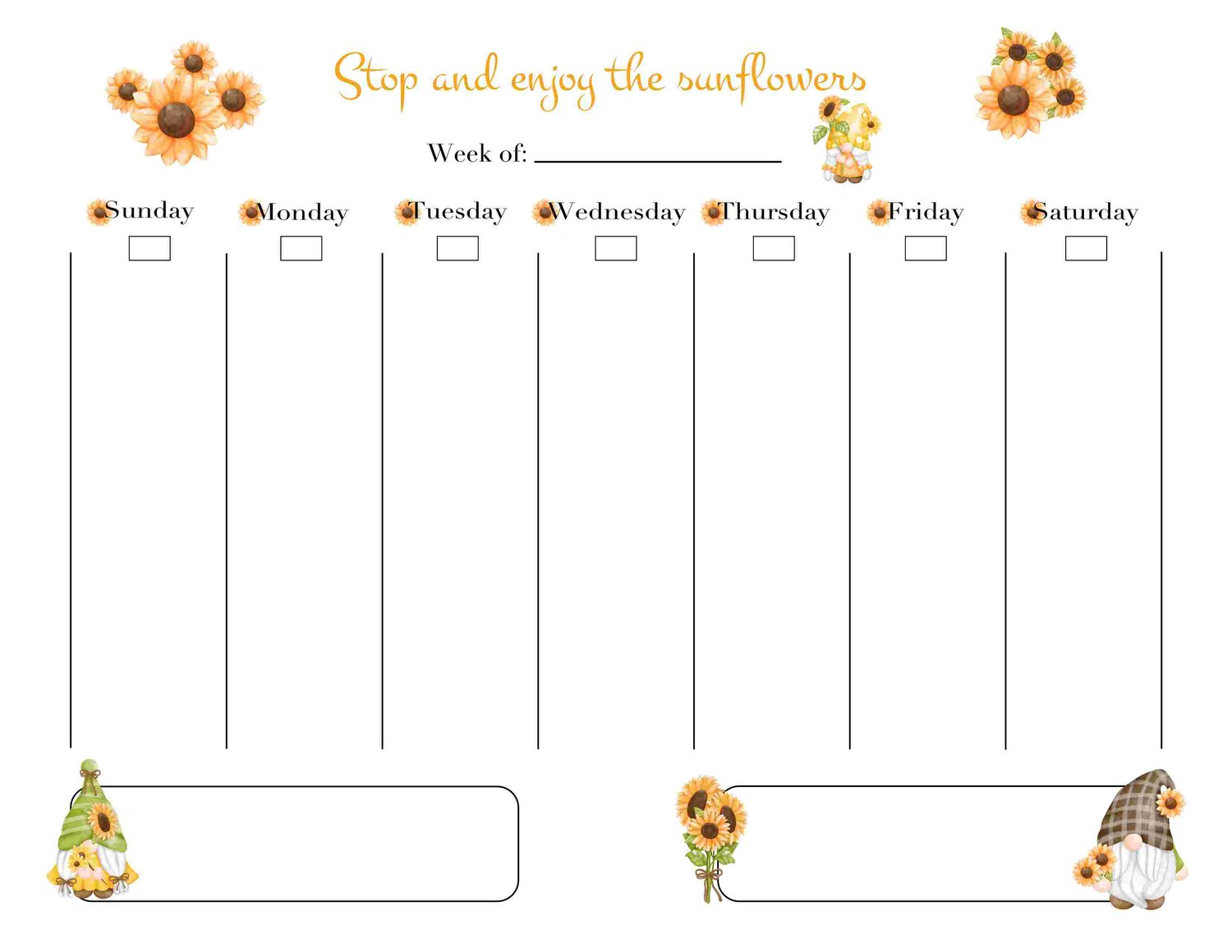 Sunflower Gnome Weekly Printable Planner
$3.00
Introducing our delightful Sunflower Gnome Week Printable Planner, the perfect companion to help you stay organized and inspired throughout the week. This planner features adorable sunflower themed gnomes, bringing a cheerful touch to your daily planning.
With its easy-to-use format and colorful design, this planner will help you stay on top of your tasks, appointments, and goals, while also giving you a boost of motivation and joy. The planner includes sections for daily schedules, to-do lists, notes, and reminders, and can be printed from the comfort of your own home.
With this Sunflower Gnome Week Printable Planner, you'll be able to brighten up your week and tackle your goals with confidence and style!
Due to the nature of the product, there are no returns once the item has been downloaded.
These planners are for personal use only and may not be used for further distribution. Please do not share or sell these files.